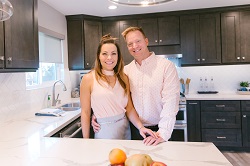 HGTV's Desert Flippers
Eric and Lindsey Bennett have been transforming outdated Palm Springs, California properties for more than a decade. Originally from the Midwest, the property power couple moved across the country in 2006 to pursue their dream of building a real estate empire. They started with nothing and have built their business together, in just 10 short years, selling real estate, originating loans, acquiring rental property and flipping over a 100 homes. Eric and Lindsey want to share their success by educating and inspiring others to get in the game of real estate investing and renovation. You may know them from the hit HGTV's DESERT FLIPPERS. Since 2015 the property power couple have been hosts of their own HGTV show. Eric, a savvy real estate entrepreneur and financier; Lindsey, a construction planner, manager and designer. In each episode Eric and Lindsey bravely defy triple-digit desert heat and renovate dilapidated homes while raising three rambunctious small children. Pair Eric's flirtatious humor with Lindsey's adoring girl-next-door charm and there's rarely a dull moment. Juggling diapers, demo's, date night and everything in between, this humble duo keep their hands and hearts full. It's rare to find a dynamic duo like Lindsey and Eric willing to take the time to educate and share the ins and outs of the real estate business.

Come see Eric and Lindsey on the Design Stage Friday at 5:00pm and Saturday at 12:00 and 4:00pm.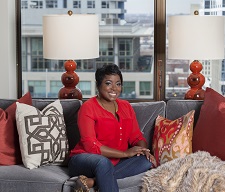 Tiffany Brooks| Designer/ HGTV Host
Based in Chicago, Illinois, interior designer and HGTV host and "HGTV's Design Star's" 8th season winner, Tiffany Brooks is inspired by the FunkEEness in people, objects, & environments. With her fun take on design, she encourages clients to laugh, design what they need, and truly love their spaces. Tiffany is back for another season of HGTV's "Smart Home" serving as the show's interior designer and on-camera co-host.
Come see Tiffany Brooks on the Design Stage Friday at 1:00 and 3:00pm and Saturday at 2:00 and 5:00pm.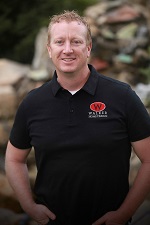 Jamie Walker
After a successful 8-year career with the largest home builder in Utah, Jamie and his wife started their own business. Walker Home Design was founded in 2000 by Jamie Walker. Walker Fun Spaces began in 2004 creating themed rooms in homes, and Quick House Plans.com was launched in 2014 to offer great plans at the click of a button. He enjoys helping people design their dream homes by teaching them to think differently. Jamie and his team have designed over 4,000 single family, multifamily and remodel projects. He also helped design one of the largest haunted attractions in the western states, The Fear Factory.
Walker Home Design loves to give back. Jamie and his team have designed dozens of themed rooms that showcase Wish children from the Make-A-Wish foundation. They have also donated plans to the Habitat for Humanity, playhouses to the Shriners Hospital, and Festival of trees, which funds a local Children's Hospital.
Jamie has a Marketing degree from the University of Utah and an associate degree in Architecture/Engineering from Rick's College. He has been an active member of the state and local HBA's since 2002. WHD awards include: 4-time winner in Utah's "Best of State" program. WHD has also won numerous Best of Show, Best Architect, and People's Choice awards in the Salt Lake Parade of Homes. Jamie has also been awarded "Associate of the Year", from the Salt Lake Home Builders Association (HBA) along with Best Architectural Design and Best Children's Play area from the Utah HBA.
Whether it's an amusement attraction, public building, a client's dream home, or a builder's new product line, Jamie strives to create the perfect plan for everyone's needs in a way that is economical to build, functional to live in, and attractive to look at. Builders claim that WHD homes are a great value and typically bid out for $10-30k less than other firms.
Come see Jamie at the Design Stage on Friday at 6:00pm, Saturday at 11:00am and Sunday at 1:00pm.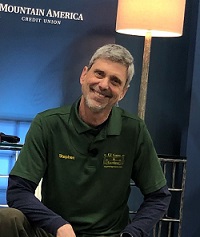 STEPHEN FITZWATER
Stephen moved to Salt Lake City nearly 31 years ago from Southern California where gardening was always easy and successful. When he moved to Utah and tried to grow a traditional line row garden, he was suddenly faced with a variety of challenges including unpredictable weather, terrible soil conditions, copious weeds, and many years, a shortened growing season.

He quickly learned that traditional gardening methods had their shortcomings. As he investigated more about gardening in Utah through trial and error, reading, and taking every class he could find, including the master gardeners' program, Stephen realized that the best way to overcome these challenges was to adapt to gardening with raised beds.

Quite by accident, while working at vinyl shop, he discovered an old vinyl raised bed prototype that was not very well made but had potential. Twelve incarnations later, a well-designed, long lasting raised-bed planter was created with a unitary side wall panel and designed to last for decades.

Sixteen years later, Stephen enjoys sharing his knowledge and expertise about howto successfully
garden organically with raised-beds in Utah.

Come see Stephan at the Design stage on Friday at 2:00pm, Saturday at 6:00pm and Sunday at 11:00am.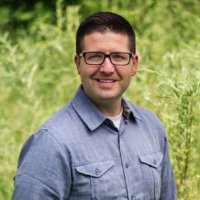 Clark Bell
Is your green thumb twitching? Here's the chance to get a head start on your lawn and garden with advice from one of Utah's very own. Lawn and Garden expert, Clark T. Bell, of BioGrass will present at the Salt Lake Home and Garden Show on the "7 Sustainable Steps for the Best Yard on the Block." This is a "can't miss" opportunity to learn from someone who thoroughly understands what it takes to have a successful lawn and garden in Utah's high-desert climate.

The name Clark T. Bell has become synonymous with sustainability technology in agriculture and horticulture. With more than 20 years in agribusiness, Clark was raised farming Turfgrass sod crops in Utah at BioGrass Sod Farms, Inc. In 2014, Clark co-founded Aqua-Yield® - a liquid fertilizer company using patented nanotechnology delivery systems.
As Aqua-Yield's Chief Executive Officer, Mr. Bell oversees the day-to-day management, sales, distribution and product development. The company has won numerous awards for its growth, research and positive impact on the environment. Mr. Bell has appeared in Forbes, Entrepreneur Magazine, The Huffington Post, Croplife, Agribusiness Global, AgPro, Ag 4.0, Seed World Today and Vegetable Grower News.

As the General Manager of BioGrass, Mr. Bell oversees the sales, marketing, and business development. BioGrass is a five time Utah Best of State award recipient and has been blanketing the Salt Lake valley with Turfgrass sod since 1979.
Mr. Bell is the Past-President of the Utah Nursery and Landscape Association. He studied business administration at Westminster College and is a former Adjunct Professor at the University of Utah.

Clark will present on the Garden Design Stage at 12:15 on Friday, March 8 & 10:15 on Saturday, March 9, 2019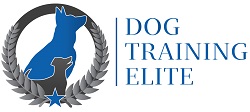 Dog Training Elite
Dog Training Elite is a local dog training company that has been offering training services for over 35 years! Dog Training Elite takes a personal approach to dog training and offers many services including obedience, behavioral modification, therapy dog training, and advanced service dog training!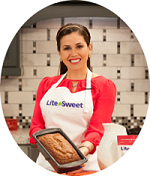 Glaucia Jones
Glaucia Jones, is a certified health coach who develops sugar-free recipes using natural sweetener Xylitol and Erythritol. She is a coauthor of the book Desserts for Healthy Living with The Doctors Show Dr. Jim Sears, MD. Glaucia has always had a passion for healthy living and found herself determined to find better food ingredients for herself and her young family.

Come see Glaucia on the Kitchen Stage, Friday at 2:30pm, Saturday at 4:30pm and Sunday at 2:30pm.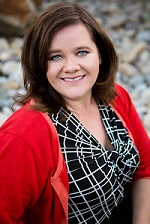 Cynthia Bee
Cynthia is a professional landscape designer-turned- educator who is passionate about helping homeowners create landscapes they'll love. As an instructor for the Conservation Garden Park, she's taught thousands of homeowners how to create their ideal Utah yards.

Come see Cynthia at the Design Stage on Friday at 7:00pm, Saturday at 1:00pm and Sunday at 2:00pm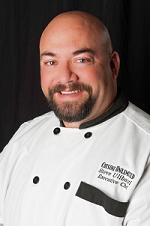 Steve Ulibarri
Cuisine Unlimited's celebrated Executive Chef, Steve Ulibarri's immeasurable experience in the culinary arts spans over 30 years. Head of the professional catering kitchens at Cuisine Unlimited Catering & Special Events
in Salt Lake City, Steve is unwavering in his commitment to excellence in service, cuisine and creativity. He has been with Cuisine Unlimited for over 23 years, through major national events including the PGA Tour in Chicago, strategically involved with hospitality services for the Olympics in Atlanta, Salt Lake City, Athens and Torino, the Republican National Convention in 2008 in Minneapolis, heading Cuisine Unlimited national corporate events and numerous other high profile events.

Come see Steve on the Kitchen Stage Friday at 3:30pm and Saturday at 10:30am.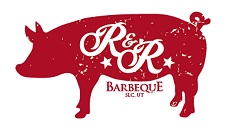 R&R BARBECUE
Learn how to barbecue like a true pit master. Rod and Roger Livingston, eight-time grand champion BBQ team and owners of R&R Barbeque, will be at the Home Show sharing all the tips and tricks to good barbe-cuing. CLICK HERE to purchase tickets for their class on Saturday, March 9th.
https://randrbbq.com/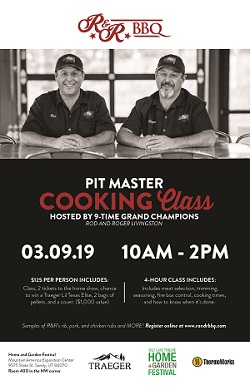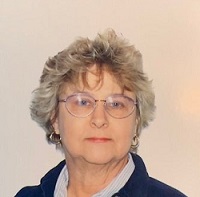 Nancy Miles
Author of In Good Taste
Coming from generations of good cooks—my father's German side and my mother's Swiss side, I have had the chance to collect some great recipes—from my grandparents, aunts, some cousins and even from my brothers and sisters.

When my daughter, Lori, was born, I began thinking about what a great cook my mother was but I wasn't smart enough to ask her for her recipes so when she passed away, they were lost forever. I have regretted to this day that those dishes can never be remade. In any event, I decided to start writing my favorite recipes down so I could have them for Lori, who, in the meantime, has become a vegetarian. I can't believe it, but it's true! But in her defense, she has made some really excellent dishes and shared her recipes with me. We have actually made a few original vegetarian recipes together which are included in the book.

My husband and I did a lot of entertaining with dinners and gatherings at our home and on most of these occasions someone will ask how I made the dish I served. People began suggesting that I put these recipes in a book so my first cookbook, Now You're Cook'n, was born. I have wanted to revise that first book for a long time and add my new recipe collection to it. The results are now all in one book, In Good Taste. In this new book the reader will find that the recipes are a piece of cake, practical and usually the ingredients will be found in their pantry.

And as an added feature, I want to show my readers how to make their own family history cookbook—a cookbook that will become a legacy for their own family and a history to hand down for future generations. In Good Taste incorporates it all—good food with a history. I hope you'll get several copies and share with the people you love the food that we all love.

Come see Nancy at the Kitchen Stage on Saturday at 12:30pm.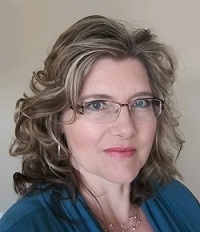 Wendy Brown- Seeking Sanity
Wendy Brown is a Professional Organizer who is passionate about helping people efficiently manage all areas of their lives, from organizing their homes to staying on top of busy schedules. Whether she's working hands on with her clients or virtually, she brings a fresh perspective and the unique ability to see through the chaos to the possibilities.
Wendy loves motivating others to aspire to and engage in change. As a "Life Organizer" she provides her clients with the support, systems and resources needed to restore sanity when life gets a little crazy.

Come see Wendy at the Design Stage on Saturday at 8:00pm and Sunday at 12:00pm.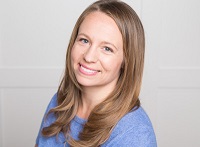 Karen Folcik-Health Green Treats
Karen is the author of "Happy Tummies: A cookbook for new mamas", an award winning guide and recipe collection for mothers to learn how to start feed their babies and themselves healthy, nutritious, easy, homemade food from fresh and common ingredients. Join Karen on Saturday at 1:30 for some fast and fresh meal inspiration, as well as some delicious bites!

Come see Karen on the Kitchen Stage Saturday at 2:30PM.