Strong Rock Pavers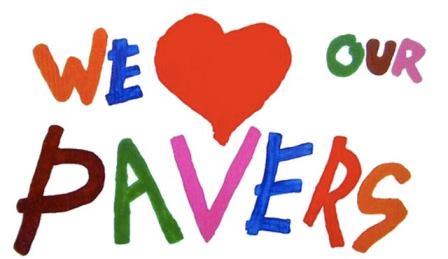 Booth: 2509
2176 W. Center St.
Strong Rock Pavers, dba We Love Our Pavers, is a Utah company specializing in interlocking pavers and outdoor living spaces. We have been building experience since we began working in 1993 in Florida, Arizona and Utah--and we can prove it! We have installed tens of thousands of square feet in some of the most prestigious homes here in Utah. Our paved driveways, patios, pool decks and walkways are much stronger than poured concrete, stamped or colored cement and require far less maintenance. With our distinctive approach, we can design a pavement that will complement the architecture and color scheme of your home at a realistic price.

Our outstanding team and modern equipment will keep all projects continuously on schedule. We are a licensed, insured and bonded company dedicated to quality workmanship and provide a 2 year warranty for installation on all projects and up to a lifetime warranty on some of our products. Keep in mind that quality and service come first, and we are committed to deliver satisfaction to our customers, which has helped Strong Rock Pavers develop over the past several years. We do not only accommodate all paving needs, we also allow our customers to have peace of mind and a grand experience with Strong Rock Pavers.

If it is beauty, function, or an investment that you are looking for, there is no need to look further. We here at Strong Rock Pavers can complete your project with success and achieve the landscape results you want for your home. We strive to be the best and offer a rewarding experience and an astonishing before and after.

* Bondable
* Insured each occurrence $1,000,000
* Insured general aggregate $2,000,000
* We are on prequalified lists with several major commercial contractors in Utah

Northern Utah: (801) 815-5704
Southern Utah: (435) 703-8937 Fax: (801) 437-1765 office.srp@gmail.com

Creating beautiful outdoor living spaces for every home by providing a long-lasting product at a good price.