AMC Building Material, LLC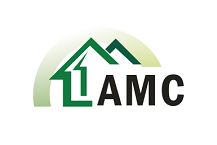 Booth: 1305
1414 South Gladiola St.
Suite 200
AMC Building Materials of Salt Lake City, Utah is the perfect place for both contractors and homeowners to buy kitchen cabinets and countertops. With a wide selection of styles and colors, our cabinet options are sure to suit your home. Ask us about granite and quartz countertops, too! Drop by our showroom to see available cabinet styles.

Give us a call or an email, we can give you FREE QUOTE/FREE ESTIMATE.