Culinary Visionary Creates Healthy Meals for Spring
Mar 4, 2019, 15:20 PM
Executive Chef Steve Ulibarri is the celebrated local culinary expert of the award-winning Cuisine Unlimited Catering & Special Events. His immeasurable experience in the culinary arts spans over 30 years, along with his commitment to excellent service, cuisine and creativity.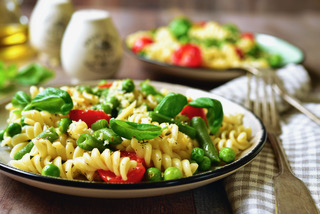 Cuisine Unlimited specializes in off-site catering services both nationally and internationally. Steve has been with them for over 23 years, through major national events including the PGA Tour and events for the Olympics in Atlanta, Salt Lake City, Athens and Torino. In addition to catering, they now offer services at their Cafe Cuisine inside Red Butte Gardens in Salt Lake City, Utah.
Chef Steve's cuisine is international, innovative and delicious to ensure that every creation will delight the palate. Chef Steve has also trained and mentored many students and enjoys educating his staff to the nuances of fine foods. His proven leadership skills have reinforced the entire staff's knowledge of safety, sanitation procedures, quality food production, menu planning and nutrition. All members of the Cuisine Team have extensive training and education in the culinary arts, elevating food to art.
Chef Steve is a culinary trend setter and we're lucky to have him live at the 2019 Salt Lake Tribune Home and Garden Show, this March 8th – 10th at the Mountain America Expo Center. Get a sneak peek below, at one of his delicious creations and join us out at the Home Show to hear all about Steve's
Healthy Home Meals for Spring
.
One Pot Pasta Primavera
Ingredients
• 8 oz Orecchiette Pasta or your favorite pasta
• ½ cc. Baby Spinach Leaves
• 1 sm. Onion, finely sliced
• 3 Cloves Garlic, finely sliced
• 1 Portobello Mushroom sliced
• 1/3 c. Spring Peas
• 1 c. Cherry Tomatoes, halved
• 1 Red Chili or seeded Jalapeno or substitute ½ tsp. Chili Flakes
• 4 T Chopped Basil
• 2 T Extra Virgin Olive Oil
• ½ c. Pecorino or Parmesan, fresh grated
• 24 oz. Chicken Stock
• Salt and pepper to taste
Directions
Step 1: In a large two-inch deep-frying pan, arrange onion, spinach, mushroom, peas, tomato, garlic, chili, half the basil, and the orecchiette pasta, keeping the pasta in the center. Pour the olive oil over the top. Add the chicken stock.
Step 2: Place the pan over medium heat and bring the contents of the pan to a boil. Use tongs preferably to stir and agitate the pasta regularly. Cook for 9-10 minutes until the pasta softens, but is still firm. Your meal is ready when the pasta is cooked and the liquid is nearly evaporated, creating a sauce.
Step 3: Remove the pan from the heat and season with salt and pepper. Grate the fresh pecorino cheese on top and sprinkle the remainder basil on top of the cheese. Mix before serving. For more information about catering and cuisine inspiration,
visit Cuisine Unlimited online
.
Check out healthy home meals and new recipes with Chef Steve and Cuisine Unlimited on the Kitchen Stage Friday, March 9th at 3:30pm and Saturday, March 10th at 10:30am.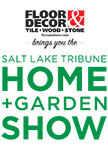 MARCH 8-10, 2019.
MOUNTAIN AMERICAN EXPO CENTER