Lavish Lush Landscapes
Mar 3, 2019, 15:09 PM
Spring is upon us! Are you ready to spruce up the yard and plan for your summer garden? Find ideas and inspiration at the Salt Lake Tribune Home + Garden Show, March 8th – 10th at the Mountain America Expo Center. Our feature gardens display over 25,000 square feet of horticultural designs to help you create the outdoor oasis of your dreams.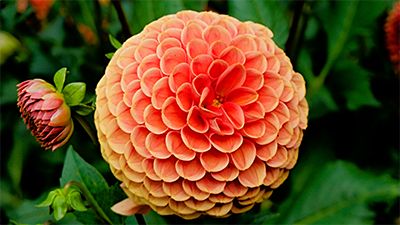 Check out the latest trends in outdoor living, while strolling through the lush landscape gardens. If you are looking for gardening advice, landscape design, beautiful patio furniture, or innovative outdoor features; we will have the top 7 local landscapers onsite all weekend to showcase their newest creations.
Here Are 6 of Our Featured Local Landscapers

Belgard
Since 1995, Belgard's locally made and nationally backed products have transformed thousands of residential and commercial properties across North America. Every day, the company's network of trained and certified contractors and dealers helps customers to envision their creative journey and realize their outdoor dreams.
Reinheit Landscaping & Maintenance
Reinheit Landscaping & Maintenance was created with humble beginnings back in 1993. The company has since grown into residential landscape construction, providing design and consultation services to a wide variety of clients.
NiteScapes
NiteScapes specializes in designing outdoor living spaces by integrating pathways, patios, and fire pits to give your yard a fresh and inviting look. Finish the design by brightening your home and outdoor living space with permanent LED lighting that can be used just for holidays or all year long.
Rasmussen Landscapes
For over 33 years, Rasmussen Landscapes has been maintaining and building landscapes with stunning results. As full-service contractors, Rasmussen can handle everything from landscape design and construction to landscape maintenance and snow removal. As licensed and insured professionals serving the Wasatch Front, the team at Rasmussen Landscapes knows their way around your yard.
Olympus Maintenance of Utah
Established in 1998, Olympus Maintenance of Utah is a licensed landscape contracting company that prides itself in the design, creation, and maintenance of multifunctional, aesthetic landscapes. From complete landscaping design to year-round property maintenance, Olympus gets the job done.
Klik Design
Klik Design is the professional source DIY'ers turn to for hardscape and landscape products. Offering Belgard hardscape kits to accommodate any level of DIY'er, whether you're looking for an outdoor living area or just a bulk bag of compost, Klik has you covered. Delivered and off-loaded, conveniently and neatly, at your home. Their business is simple, to take the mess and hassle out of ordinary landscape tasks. No piles of dirt dumped in the street, all Klik's products are delivered in neat, tidy bulk bags, ready for you when you have the time. The company carries all kinds of compost, mulch, bark, topsoils and garden mixes—all bulk materials are in easy-to-use bags.
The Salt Lake Tribune Home + Garden Show takes over the Mountain America Expo Center March 8-10, 2019. Don't miss your chance to experience our stunning Feature Gardens and find tons of ideas and inspiration for your space. Start planning your visit today!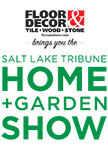 MARCH 8-10, 2019.
MOUNTAIN AMERICA EXPO CENTER